Cemetery Management Solutions will help you realize your goals by assisting you in the management of your services and land, your sales team and your overall business operations.
New Business Viability & Selecting the Right Products
Though not every product or service is right for every location, a new approach to family support can make a difference in the cemetery's sales. Choosing the right approach is crucial to meeting the needs of the families being served.
Cemetery Management Solutions is connected to a diverse supplier community and will make recommendations that can increase your profitability based on your corporate vision. Current trends in the cemetery industry can translate into relevance for many of today's families. Memorialization and pre-planning can make a difference for a family while supporting their current needs.
Successful cemeteries have diversified their community involvement in creative ways. Some new approaches include: 
Natural burial options
Varied cremation selections
Alternative property uses
Engaging volunteer groups
Offering horticultural or historic tours
Though not every product or service is right for every location, a new approach to family support can make a difference in your sales and market approach.
Policy Overview & Best Practices
An established organization needs clear protocols. Policies ensure administrative consistency. Procedures direct the intended operational outcomes. Having both in place enables the organization to meet the goals and objects determined at the outset of every improvement project. 
Cemetery Management Services include the review and writing of:
Internment Procedures
Rules and Regulations
Employee Manuals
Best practices based on present conditions and industry norms
Establishing the value and benefit of your cemetery for the price.
Cemetery Management Solutions has more than 40 years of experience in writing, reviewing policies and procedures manuals that address all phases of cemetery operations.
A cemetery sale is unique. A cemetery sale must educate a family on a need for an unwanted item while explaining the value and benefit that a cemetery can provide to every family on a day for which no one wants to prepare. Cemetery Management Solutions can help your cemetery hire, train and maintain a sales team that will promote your services to the community.
A best practice in any business enables the company to avoid bad press. Cemetery Management Solutions will evaluate what your present procedures may lack, and offer best practices that will better the service your business offers while protecting the families you serve.
Grounds & Horticultural Practices
The value difference between your cemetery and your competitors is a well maintained property. A cemetery is responsible for the care of the grounds, turf and roads, along with the trees and features. A beautiful cemetery is the difference that ensures a good first impression and is welcoming to returning family members. Cemetery Management Solutions brings extensive experience in landscape maintenance, including staff training.  What are you looking for?
Maintenance best practices
Cremation and alternative interment options
Interment practices
Landscapes that are both visually appealing and maintenance friendly
Sustainable landscapes, expense management
Cemetery Management Solutions can help you improve the look of your location with recommendations and suggestions.
Every cemetery needs to ensure the safety of families and employees. Cemetery Management Solutions will conduct a site inspection during a review of your location. Results will be provided in a report with recommendations for on-site training.
Cemetery Management Solutions offers these and more safety inspections in order to help you be better at what you do every day.
OSHA requirements
Crematory inspections
Horticultural tool usage
Chemical storage and use
Every cemetery needs to ensure the safety of its families and its employees. We can help set up a safety plan for you or determine potential weaknesses in an existing one.
Executive Search & Recruitment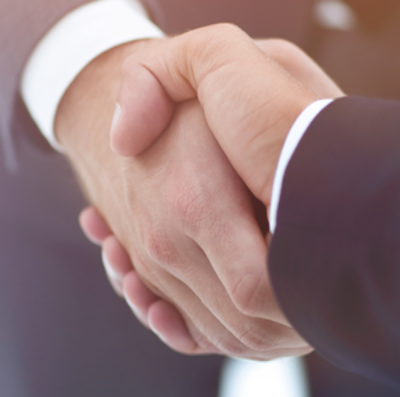 The departure of a cemetery executive can be a difficult transition for any organization. Finding the right replacement can take time while leaving the cemetery operations without leadership or management direction. Cemetery Management Solutions can help you find qualified executives to successfully fill management positions.

A strategic direction review will lead to the identification of the future needs for the organization. This strategic plan will determine the skills and abilities required of your next executive. A new job description will be the first step in launching the search.
Any resumes presented to you or your Board for consideration will represent highly qualified candidates who have been vetted to your standards.
Cemetery Management Solutions provides this service without consideration of our own management services, ensuring neither party faces a conflict at the time of decision.
Cemetery Management Solutions is committed to being your partner during the entire process.